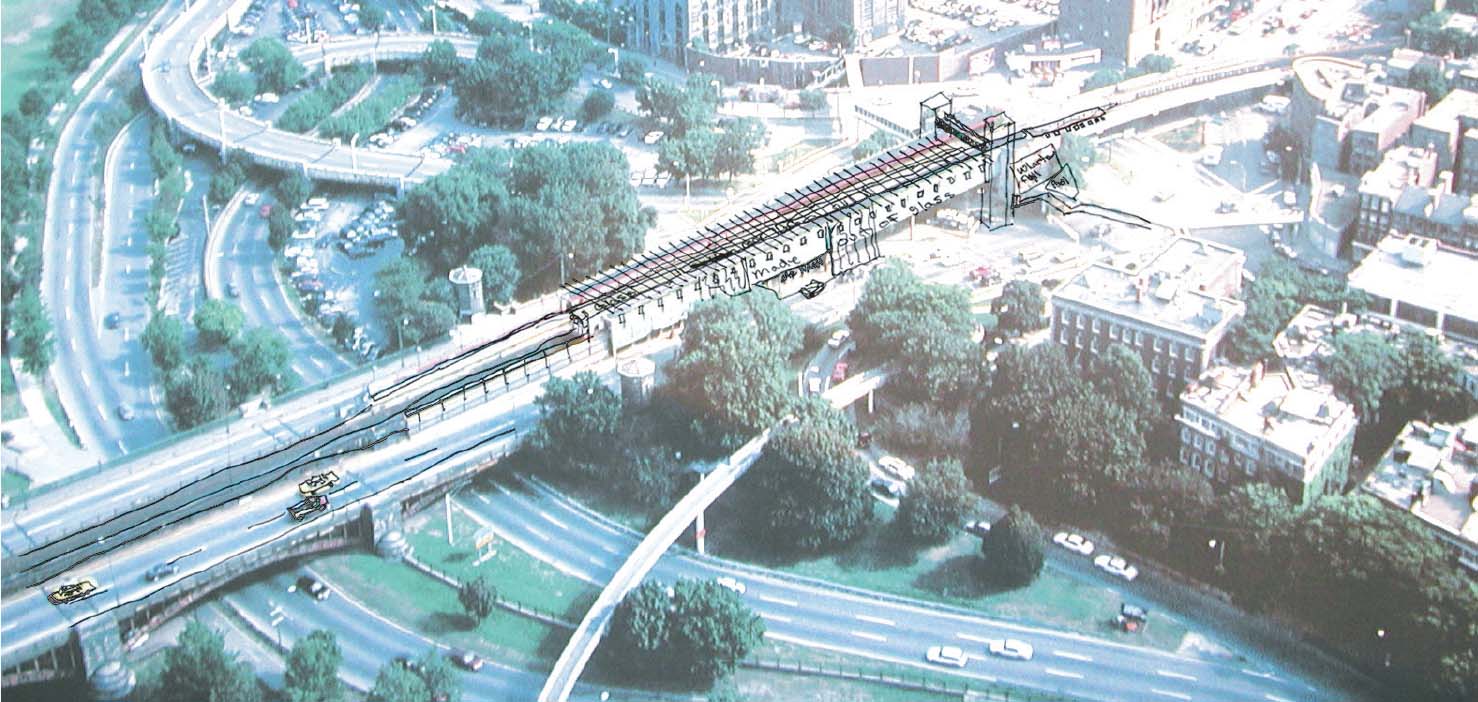 In 2002, Emily Grandstaff-Rice served as an Instructor for a Citizen Schools five-week workshop. Developing the curriculum and focus, she led children ages 11-13 in a design charette for the Charles/MGH subway station. The "apprentices" toured existing subway stations, learned about scale and design, and presented their final designs receiving great praise. The underlying goal was introducing architecture to middle school students who normally would not have exposure to architecture.
Citizen Schools is an extraordinary Boston organization that runs after-school and summer programs for children 9-14 years old in Boston and elsewhere in the nation. Through apprenticeships with local architects and other professionals assembled by Citizen Schools, children learn real-world skills, build self-confidence and strengthen their connections with their own communities.
Each Apprenticeship culminates in a "Wow" – the final product, presentation or performance created by the Apprentices. They are called Wows because "Wow!" is a common reaction when adults see what the Apprentices have accomplished. On August 13, 2002, Emily Grandstaff-Rice conducted a "Wow!" presentation by her students for Massachusetts Bay Transportation Authority (MBTA) General Manager Michael H. Mulhern and other officials.
"The five weeks went by so fast," Grandstaff-Rice said. "This group of kids were so involved in the project and open to learning new things. It was a real pleasure working with them."
Using the 1998 Charles/MGH Station Renovation Design Ideas competition sponsored by the MBTA as the subject of her five-week apprenticeship. Her students, David, Johanna, Romario, Naamah, and Christine designed new versions of the station. The kids lived up their end of the bargain and literally "Wowed" the MBTA professionals on hand for the presentation with their eclectic and carefully thought out designs. Each plan boasted unique features, such as a public swimming pool, automatic subway car washer, inventive use of green space, innovative new handicap access methods, redesigned subway cars, and placement of a redesigned Transportation Building, complete with its own helicopter pad, atop the station.
"I think we have some future engineers and architects in this group," commented Mulhern. "Their ideas are very innovative, and speak to things like providing improved access, aesthetic, and environmental concerns. They're thinking about a lot of the same issues the MBTA is, which is very impressive."
According to Barbara Boylan AIA, Director of Design for the MBTA, putting the Transportation Building atop the Charles/MGH Station had been a design element in a plan many years ago. "I remember seeing that idea in some old plans, when I first started at the MBTA," she said. "So I picked up on that right away. I thought it was great that an eleven year old came up with the same idea a professional did.
A Citizen School Apprenticeship is an amazing experience for the children, instructors, and all others involved. It showcases the excitement of architecture and the promise of the next generation."
Share: